Welcome to Subi The Best Fencing Contractors in Chennai
We do all type of Fencing Contractors work in Chennai and all parts of tamil nadu, Pondicherry and Karnataka
Subi Fencing Products
We are manufacturer and supplier of fencing products and we are the best fencing contractors in Chennai and all parts of Tamil Nadu
Barbed Wire
We do manufacture GI-coated barbed wires and also supply barbed wires in wholesale and retail best price guaranteed
Razor Wire
Razor wire fencing is the most expensive way of putting fencing and provides top security for your property. We are the supplier of razor wire in South India
Chain-Link Mesh
Subi fencing manufacturer GI coated chain link mesh; we also supply chain link mesh at the best price all over Tamil Nadu and South India.
Fencing Stone Poles
RCC fencing poles can be used for all properties, but Fencing stone poles have a unique and strong tradition, for Agricultural land we use Stone poles.
RCC Fencing Pole
We manufacture RCC fencing poles, our manufacturing process is more precise, fencing poles are made under professional supervision.
RCC compound wall slab
Fencing alone is not enaugh few place need more privacy  then normal traditional fencing For that Subi Fencing started to manufacture.
Welcome to Subi Fencing, The "best fencing contractors"
If you are searching for the Best Fencing contractors, then you are at the right destination. Yes, the Subi fencing contractor is the best. It started way back 20 years, with more than two decades of experience in the fencing industry. Subi fencing contractor rules the fencing industry in Chennai. We are the Leaders of all fencing contractors near me in Chennai; we know which fencing will fit and suit your property.
Every area is different from others; in one area, RCC fencing poles can be used, and in other areas, you cannot use them, and there You should use stone poles.
Can be identified by the experts only the right choice of fencing will last for many years, even for decades. If you have chosen the wrong choice of fencing, then it might be worn out within a few months.
If you go out to the outskirts of Chennai, you will find many fencing poles lit down in the land because of the wrong choice of fencing.
Few people think that they are too smart and bring normal building construction labor to their property and put the fencing by themselves for sure it will not last for many years because these laborers don't know how to lay effective fencing.
They don't know how much tension we need to give to the fencing wires; loosely tied fencing wire will warn out quickly. And too much tightened fencing wire will make the RCC post worn out. So an expert touch is needed for long-lasting fencing.
Subi Fencing The Leading Manufacturer and supplier of all type of Fencing Products in Chennai
Subi fencing Contractors in Chennai Has very good and skilled labour force those who are more than 15 to 20 years of experience in the fencing industry and they know they technique of putting quality and good fencing that will last for many years most of the fencing contractors using the local made single iron rod RCC fencing poles this poles will not last for even months because it is not cured properly and the concrete used in the preparation is very low in quality so these kind of fencing poles will not stand for many years.
Subi fencing contractor manufacture our own RCC fencing pole in our own facility in Chinna Salem it ensures that we have quality fencing poles all our fencing poles will have 4 iron rods and 7 rings this rods and rings r ensuring the strength of the fencing poles Subi fencing contractor is the manufacturer and supplier of RCC fencing poles in Chennai.
We also supply RCC fencing poles for all parts of Tamil Nadu, Pondicherry, Kerala and Karnataka if you have requirements of fencing RCC poles you can contact us and we will deliver it on time.
Subi fencing contractor is the best in the industry because we manufacture our fencing wires in our facility. We do chain link mesh barbed wire and fencing stay wires. We started our manufacturing plants because we want to ensure the best quality. All the fencing wires we make are made up of high-quality GI-coated wires.
Subi fencing contractors in chennai Our specialty is we have our transport facility. Why do you have to select Subi fencing? Because VR is quality conscious, and we are manufacturing all the things which we need to put fencing on our own, this reduces the cost of the products, and intern it will benefit our customers in our pricing; please feel free to contact us anytime for best fencing quotation
Few of our Elite client List
We have server many elite clients in south India few are listed below
"Subi Fencing is the best fencing contactor in the city, they did the work on time"
Mr. Abdur Rahuman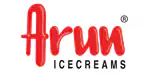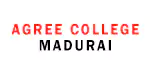 Subi Fencing Product and Services Google Review
I wanted to add some privacy to my garden, and the Subi fencing contractor did a fantastic job. They were very knowledgeable about the different types of fencing, and helped me choose the perfect one for my needs. The garden now looks even more beautiful!
The fencing contractor was easy to work with and delivered a high-quality fence for our construction project. They were punctual, professional, and the end result exceeded our expectations. We highly recommend them.
The fencing contractor provided excellent service from start to finish. They were very professional and kept us informed throughout the project, and the final result was beyond our expectations. We highly recommend them. And will confidently say that subi fencing contractor are the best fencing contractor in chennai.
We are extremely happy with the work done by the Subi fencing contractor. They were skilled and efficient, and the Barbed wire Fence which they had installed for our Agricultural field is functional, beautiful, and with more security. We would definitely use their services again
Subi fencing contractor was a pleasure to work with. They were very thorough in their approach and the final product was exactly what we had envisioned. We highly recommend them.
S.V.Ram's PhysioCare PhysioCare
Subi fencing contractor provided top-notch service and quality work. They were great at communicating with us throughout the project and made sure we were completely satisfied with the end result. Highly recommend!
The fencing contractor was professional, knowledgeable, and provided excellent customer service. They took the time to explain the process and options available, and the end result looks amazing.
Subi fencing contractor was great to work with. They completed the project within the expected timeframe. We are very satisfied with the outcome of our Garden. I will recommend them for their Quality Fencing installation and service.
We are very happy with the service and quality of work provided by the Subi fencing contractor. They were thorough and efficient, and the end result exceeded our expectations.
We were impressed with the fencing contractor's attention to detail and commitment to providing the best possible service. we are satisfied with the final result.